Chesty Cough Senega & Ammonia (200 ml & 500 ml)
Previously named: Senega & Ammonia Mixture APF14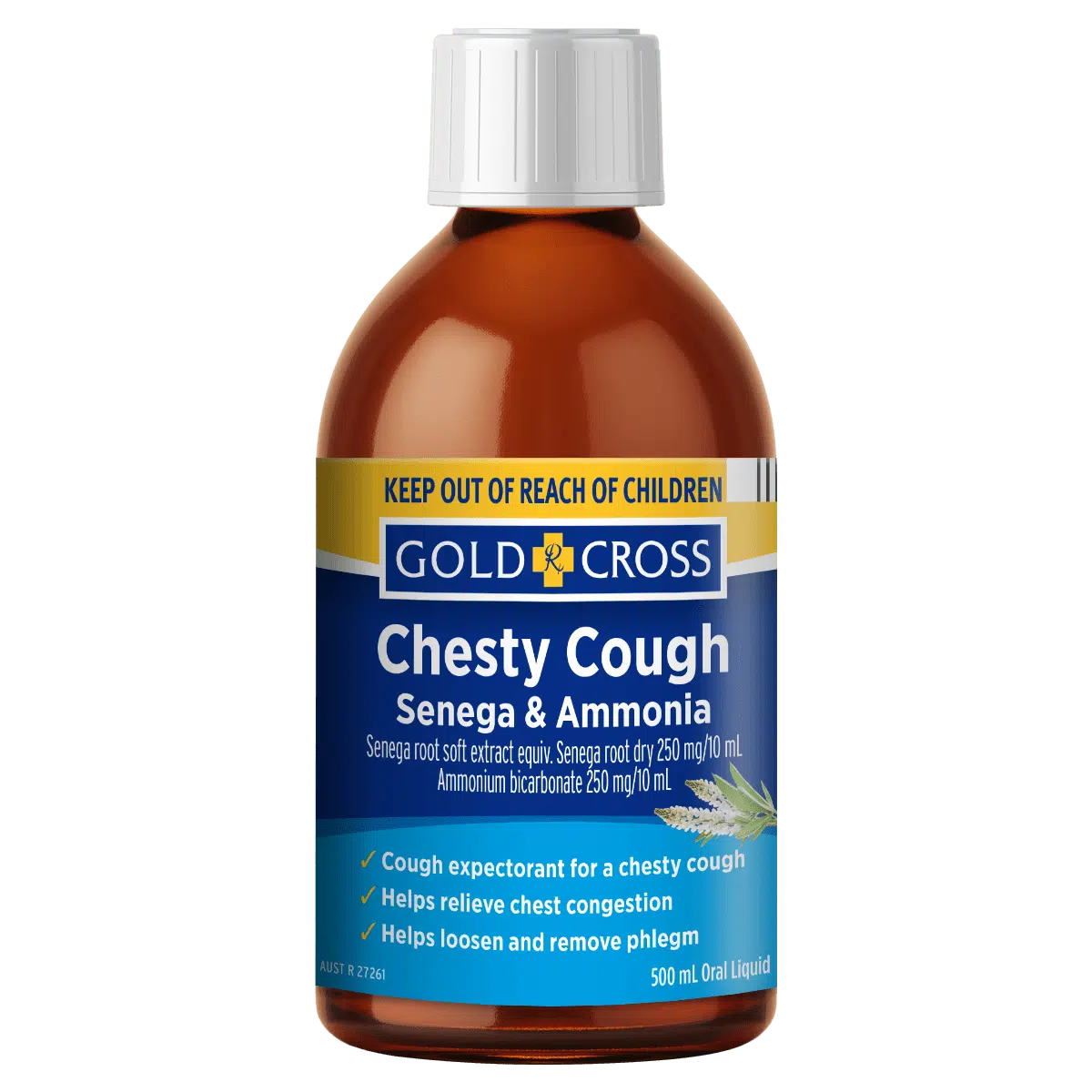 Cough expectorant for a chesty cough, loosening phlegm and relieving chest congestion.
Do you have a "rattly" or "tight" chest? Or a wet cough, with mucus or phlegm? Have these symptoms resulted from a sore throat or nasal and sinus congestion? If so, then this product is for you as it relieves cough and congestion due to a cold.
Available in 200 mL & 500 mL.
Active ingredients per 10mL
Senega root soft extract equiv. Senega root dry 250 mg
Ammonium bicarbonate 250 mg
Did you know?
Helps relieve chest congestion
Helps loosen and remove phlegm
Since 1911, senega was listed in both the US and British Pharmacopoeias
Senega is a plant and the root is used to make medicine