About Gold Cross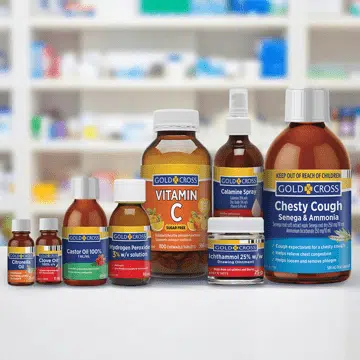 Few Australians would be unfamiliar with the Gold Cross logo.
It has a long and proud history of association with pharmacy and represents the diverse
range of Gold Cross medicines found on pharmacy shelves.
It is interesting to note that many of the Gold Cross remedies have been around for
a lot longer than the Gold Cross brand itself. The very reason many of our products came into
being was due to their time-tested effectiveness for generations before. In some
cases records for product use stretch back to over 100 years.