Calamine Spray
(200 ml)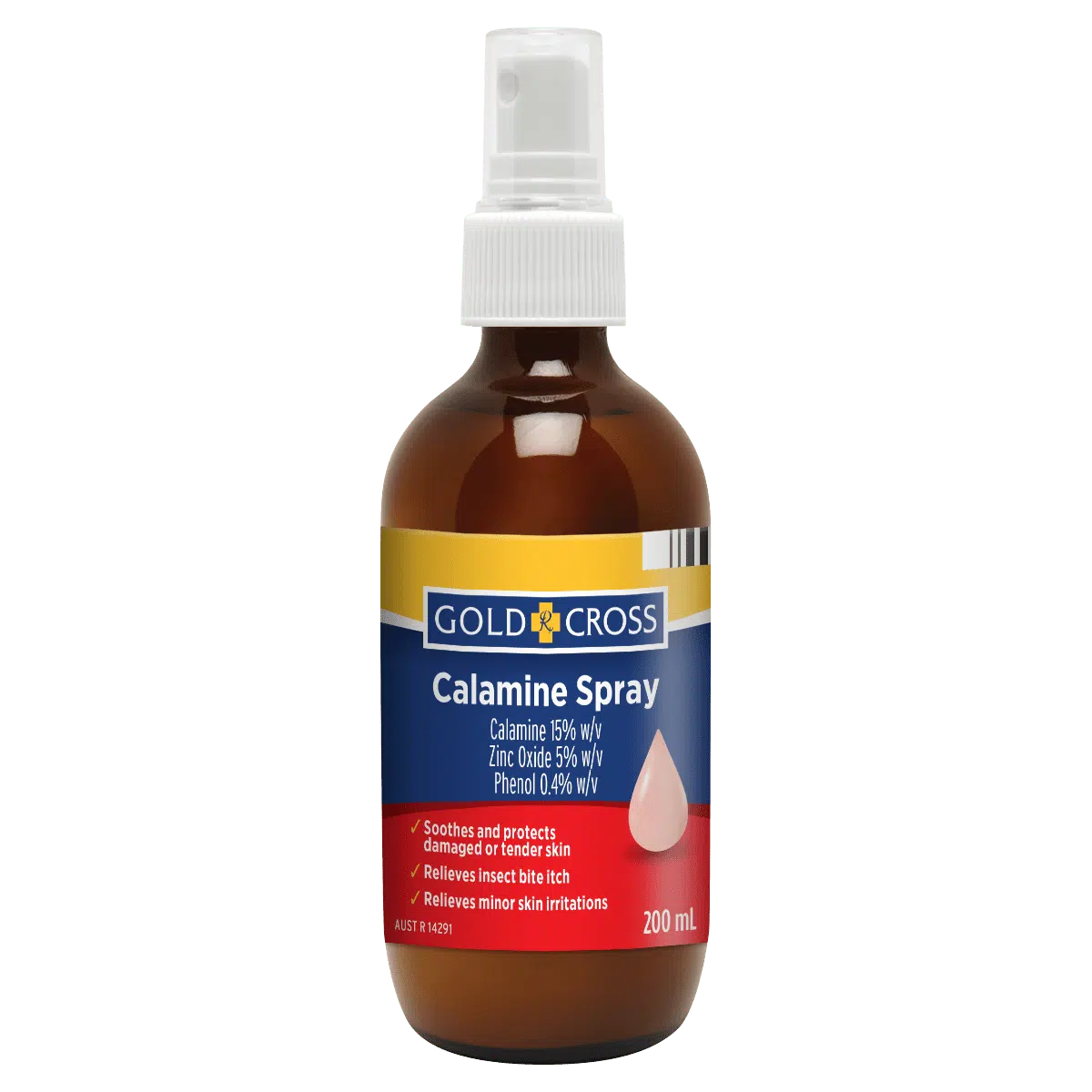 Soothing relief from itching due to stings, rashes and sunburn.
Calamine Lotion is useful to soothe and protect damaged or tender skin and for relief from the itching associated with insect bites, sunburn, and other mild skin irritations.
The addition of a spray cap to this tried and tested product makes application even easier!
Also available as a lotion.
Active ingredients:
Calamine 15 g/100 mL
Zinc Oxide 5 g/100 mL
Phenol 0.4 g/100 mL
Did you know?
Useful for soothing and protecting damaged or tender skin
Used to relieve itching due to stings, rashes and sunburn